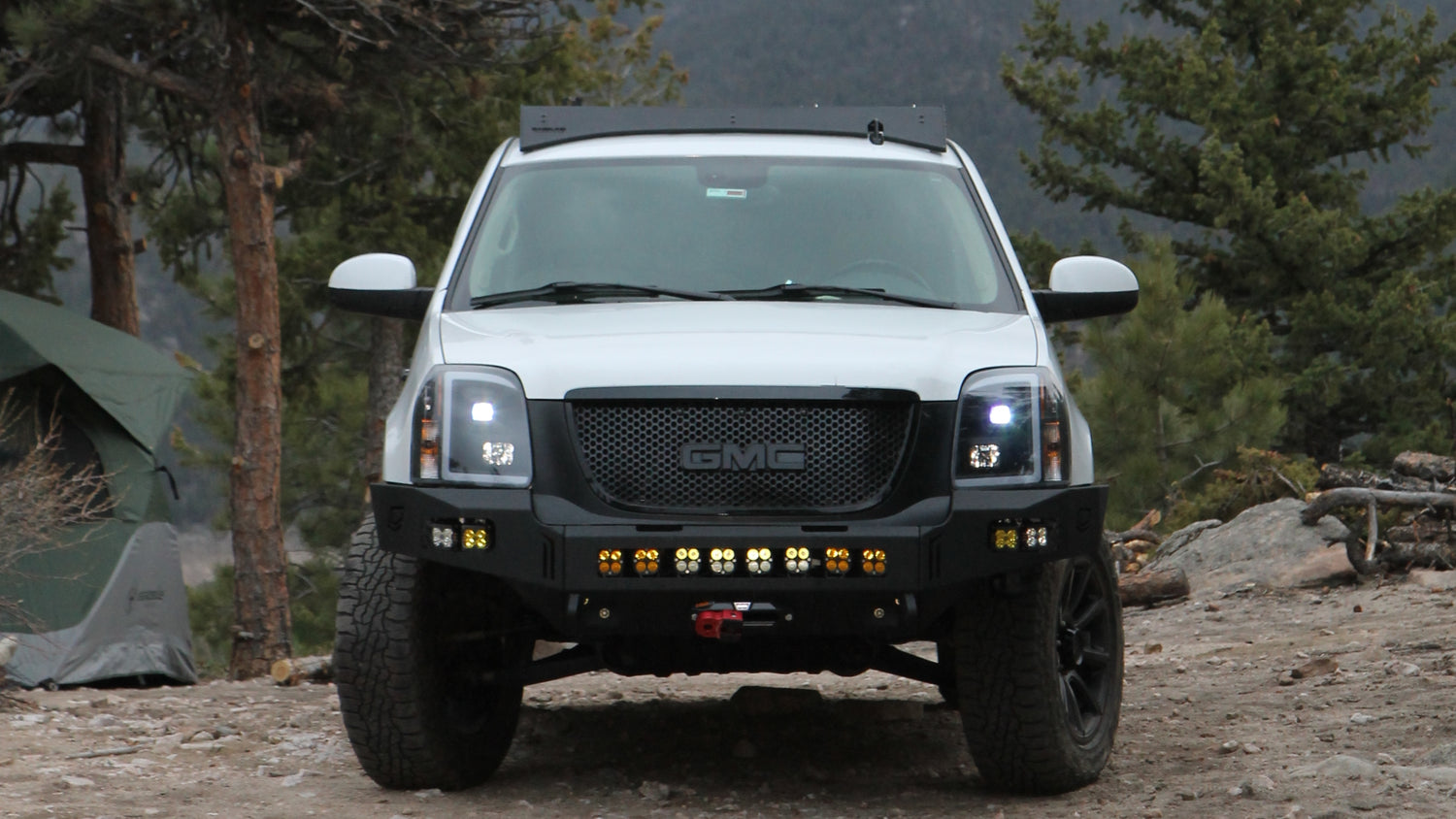 Baseline Overland makes roof racks and supplies gear for underserved vehicles like the Chevy Suburban and Tahoe
About
We're working hard to outfit hard to outfit vehicles.

Baseline Overland was born out of a need for versatile and reliable overlanding gear. As a family of six who love to travel and camp with a large variety of gear, we needed a roof rack for our Suburban that could handle everything from rooftop tents to skis. When we couldn't find what we were looking for on the market, we decided to design and build our own. After a year of rigorous testing, we were confident in the quality of our product and decided to put it into production.
In addition to our roof rack, we also saw a need for a more durable bumper for underserved vehicles like the Suburban. So, we modified a GMC Sierra bumper and convinced the manufacturer to put an SUV specific model it into production. At Baseline Overland, we are always looking for new ways to improve the overlanding experience and provide additional aftermarket support for underserved vehicles.
Whether you have an older, reliable vehicle or a newer model, we have the gear and equipment you need to transform it into an epic overland machine. Located in Boulder, CO, we are dedicated to providing top-quality products and excellent customer service. Let us know what you want to see next and we'll do our best to make it happen.
 SEEN ON